Breaking industry barriers on the path to becoming tomorrow's household name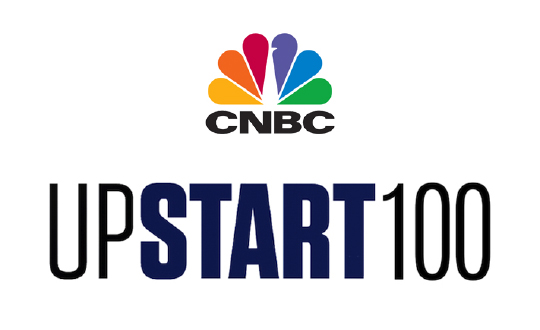 MOVANDI NAMED TO CNBC' 2019 UPSTART 100
Movandi has been named to CNBC's 2019 Upstart 100, which recognizes up-and-coming promising startups spanning various sectors and countries based on metrics including scalability, sales growth, workforce diversity, and intellectual property.
The Upstart 100 is CNBC's exclusive list of promising young start-ups, featuring a diverse group of global companies that are building brands and breaking industry barriers on the path to becoming tomorrow's household names.
The companies on the CNBC list have quickly become entrepreneurial success stories worth keeping an eye on — growing fast and quickly, catching the public's attention while showcasing new trends in wireless technology, health care, finance, retail, entertainment and much more. For additional information and to view CNBC's full Upstart 100 list, visit: CNBC.com/Upstart.
5G is beginning to deploy, rapidly, but in order to truly achieve the ambitious goals of low latency, high bandwidth, greater availability, faster speeds, and consistent coverage — there are unique challenges that must be overcome.
Movandi is bringing a revolutionary innovation to 5G millimeter wave networks, across the complete 5G ecosystem from consumer and enterprise market segments and applications from IoT, Mobile, artificial Intelligence (AI) and automotive. Not only enabling 5G infrastructure, but the complete 5G mmWave ecosystem to ensure that it can be broadly deployed with the capacity, throughput, latency and reliability in multiple deployment scenarios.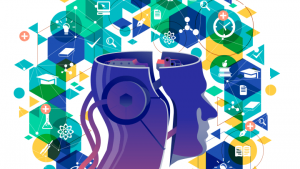 Every year, CNBC scans the globe looking for the 100 venture-backed start-ups that have the potential to transform industries and become tomorrow's household names. Our 2019 Upstart 100 list showcases young start-ups that are building and scaling businesses addressing the rapidly changing technological era we live in.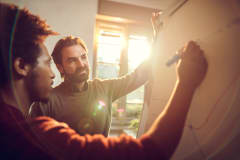 With more than 600 start-ups responding to our call for submissions to win a spot on the 2019 CNBC Upstart 100, it was tough to choose. Based on 8 metrics, these companies present a clear picture of where venture capitalists are placing their bets.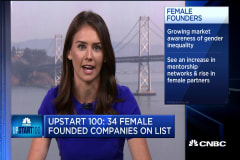 CNBC's Kate Rooney takes a look at the third-annual Upstart 100 list, and some of the most promising start-ups of the year. Rooney breaks down the 25 companies on the list led by women.