CAREERS
BUILDING THE FUTURE OF 5G
We're looking for innovative minds that want to be part of creating solutions to better our wireless experience
APPLY NOW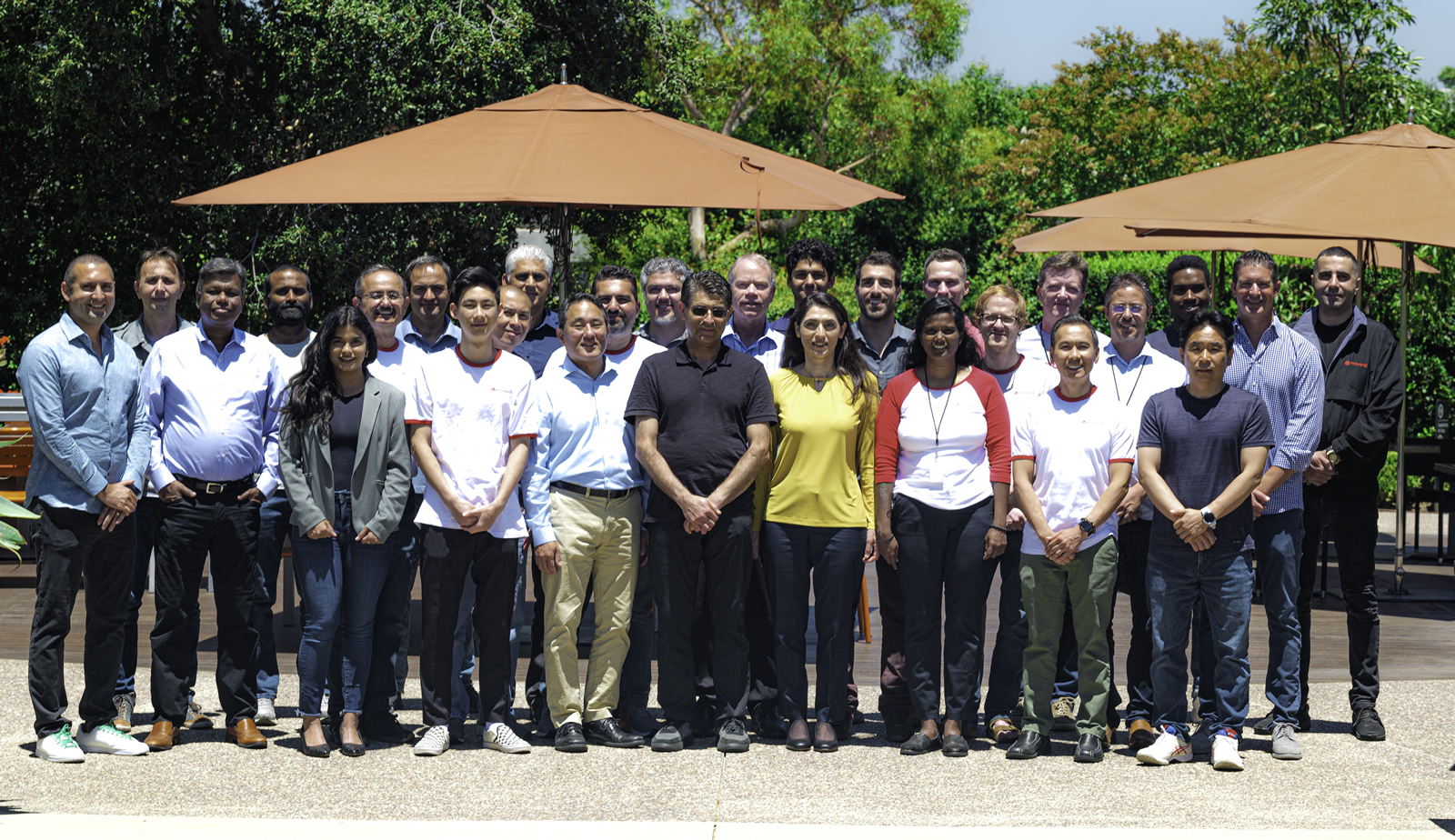 At Movandi we work as a team. We like hard problems and solving them with the sharpest people.
Movandi's 5G journey spans only a few years, but the results have been significant — from foundational research and innovative modular, high efficiency mmWave system design to the introduction of BeamXR 5G system that delivers improvements in performance, coverage and latency to connect 5G everywhere.
Movandi thinks differently and is building an entirely new portfolio of 5G innovative technologies from device level to systems, producing millimeter wave systems that can be deployed more efficiently and achieve better performance over a wider range of deployment scenarios. At Movandi, you will help solve the growing challenges of deploying 5G millimeter wave networks.
Ready to power your career at Movandi?
EXPLORE JOB OPENINGS
At Movandi, we believe a tight community made up of people with unique experiences, varied points of view, and diverse skills makes us a stronger company. We are a company with a diverse and inclusive team that enables a very open and collaborative culture. The impact our technologies have on people's lives around the world is a direct result of our diverse employees. Together, we can change the world.
"The Movandi team is a tight community of highly talented individuals, of different ages and origins."
CELESTE
You know that we are a wireless systems company, but you may not know about the breadth of our innovation. Here you will help solve the growing challenges of deploying 5G networks. When you work for Movandi, you join a company where your career—and your life—can benefit from constant learning and continual growth and help us take on some of the biggest technical challenges in the industry.
"Movandi implemented a philosophy that brings out creativity, passion and technology."
DONGHYUP
Every Movandi employee has equity in the company, so we can all share in our collective success. Movandi offers a competitive salary along with medical, dental, vision insurance, and 401k packages through your choice of popular providers and plans.
"Movandi is a community where all team members can be themselves and genuinely enjoy working together."
SAM
Our close-knit team is often found together, whether it be collaborating for ping pong or hanging out during our routine company-sponsored team lunches
"Movandi has the smartest minds, dedicated people who challenge and inspire me."
ALFRED
ORANGE COUNTY & AUSTRALIA
Our new headquarters is located in beautiful Southern California in heart of technology in Orange County, located in the Irvine Spectrum. In addition our Australia office is growing located near the department of industry, innovation and science.
"I can apply my knowledge to be part of the next big revolution in 5G everywhere."
MOSTAFA